Our World's #1 Niche Brand Platform is the fastest way for the new ultra unique retail products presented only in the domestic market to get on shelves of the Major Retailers globally.
WHAT IS NICHEBRAND.COM?
NICHEBRAND.COM provides ultra unique Niche Brands with all needed offline and online services and solutions to pave the shortest way to go globally and get on shelves of the Major Retailers in European Union, Eastern Europe, Commonwealth (India, Pakistan, Bangladesh) and Persian Gulf countries (Iran, Iraq, Kuwait, Saudi Arabia, Qatar, Bahrain, United Arab Emirates and Oman). We are in-house and outhouse international retail professionals that work for new Niche Bands as their outsourced International Sales & Marketing department. We find Key Account i.e. Major Retailers outside Niche Brand's domestic market and provide hands-on support to go from local to global. With us, Niche Brands become the official suppliers of international Major Retailers and significantly increase their cash flow and profitability.
Why do Niche Brands need our services?
We know first-hand that not a single new Niche Brand has a professional International S&M team, resources to support it, a network of contacts within the global Retailers and the competence to professionally conduct international sales with them. Therefore, we can become docking station for Niche Brand when it is the most needed, and cover the lack of competence and resources. We form our International S&M teams overnight. Our goal is to provide new Niche Brand with all resources that allow generating additional revenue and cash flow scale-up X5-X10 within 3 years.
What makes us unique?
Our USP is a deep understanding of the sales process to Big Retailers in abovementioned regions, with whom we have been working for over 15 years. During this time, our professional team in Europe and Asia brought dozens of Niche Brands (e.g. Niance, Biopeptix, Amedei, Forlle'd, Eye Slices) on the shelves of Big International Retailers. We have international Key Accounts, recommendations, authority, professional team which consists of 23 in-house specialists, outhouse Syndicate Members which can be integrated into the process upon request, market sense to properly structure the whole sales process between Niche Brand and Major Retailers the fastest way because we've done it multiple times. We can immediately implant into a structure as an external S&M department. When we've built the solid foundation and Niche Brand is ready to operate globally on his own, then we can scale down as easily as previously scaled up.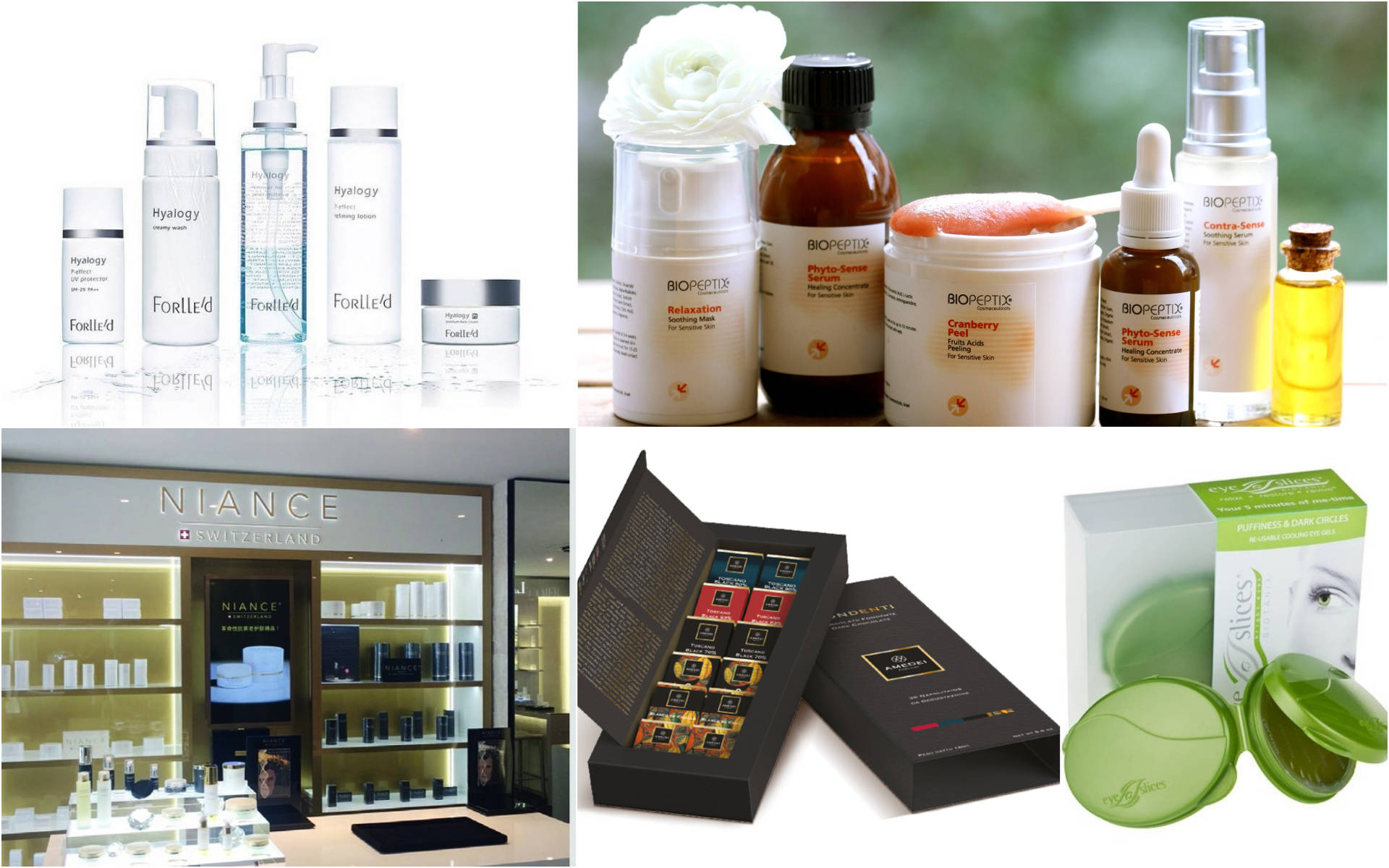 Our main US is:
international S&M proficiency;
deep understanding of the sales process to Big Retailers;
personal connections to Decision Makers within Major Retailers;
flexible plug-and-play model of International S&M department;
unique success fee model based on results.
How does the process of such new ultra unique retail brands globalization work?

Working together with Niche Brands, we professionally lead and manage the whole process of setting up the sales and marketing strategy, sales plans, Major Retailers scouting, negotiation and signing the first purchase order by Major Retailers, set up the whole process of mutual work between Niche Brands and Big Retailers outside their domestic market to go global. Here are the following steps of our work:
perform an international business analysis;
create a budget, develop international sales and market strategy;
make Niche Brand's products fine tuning to 100% fit Big Retail;
dock and deeply integrate our International S&M teams into the Niche Brand (if required, we can rapidly scale-up the team from 2 to 10 members);
make the right "warm introduction" to the right people within Major Retailers;
implement the entire direct sales process (logistics, certification, customs clearance, storage, etc.).
make deep training of International S&M team and undock.
Our business model and how do we manage to earn?
Since our work is based on a success fee only, we invest our own resources to build the process of International S&M for new Niche Brands from scratch until the first order by Major Retailer. This process usually takes on average 9 to 12 months. During this time our team of International S&M department works with Niche Brands for free, extensively developing international sales of their product to Big Retailer. This means not just close to 0 but absolutely zero risks for Niche Brand. Thus this year-long period is a kind of "Valley of Death" for us since in a case we won't be able to generate for Niche Brand a significant additional cash flow from a new big customer, we will have to write off all expenses as our losses. In other words, if  Niche Brand doesn't generate additional revenue we always lose. We make money only if Niche Brand receives additional cash flow as a result of our work. In such a case, we receive a previously agreed commission to cover all costs associated with a full suite of international S&M (personnel costs, travel and communication costs, infrastructure etc.). As a rule, capital turnover begins only during the second year. This is when we start to earn money and the first profit. To cover the expenses of the first and second years, our business model assumes long term commission agreements (3-5 years since the very beginning of work on projects) from which we usually earn no more than 1-3 years. Statistically, our resources allow us to work with 15 projects per year. According to our calculations, if 10 out of 15 Niche Brands that we worked fail, we get into the zone of high risk. Therefore, before we start working with Niche Brands, we make the deep cashflow scale-up analytics with the given Niche Brands. We work only with those ultra unique Niche Brands which we have the same strong faith as their founders and after the deep preliminary analytics. Our selective approach allows us to remain profitable and to invest our own resources in new projects. We are guided by the principle first making money for Niche Brands and then for ourselves.
How do we reallocate the commission received from previous projects to current?
We reimburse current expenses by the commission from previous successfully implemented projects and we finance the teams for 1-2 upcoming years when launching the new Niche Brands thanks to the company's cost optimisation. At the end of 2018, we moved from Munich, Germany to Kiev, Ukraine that allowed us to reduce total costs almost three-fold. This allows us to significantly optimize our cash flow and remain the one and only in the market who implement such highly-efficient Western business model at a professional level in a much more cost-effective way. Benefits of our cost-effective business model:
low professional manpower costs (cheaper than in India);
infrastructure cost is 2-3 times cheaper than in Munich;
good geolocation and cheap flights both to Asia and Europe;
a special registration as an innovative company ensures no VAT deduction and relief from the most taxes (total tax we pay is about 6 % from the revenue);
flat management with no bureaucracy;
a significantly lower level of social and other payments related to personnel (maternity leave, annual leave, pension contributions, etc.).
How can we help if Niche Brand needs extra capital or financing to scaled-up production?
Since we carry out rapid growth in international sales for Niche Brands, this often requires immediate additional capital investments for scaling-up the production capacities. To cover this gap between production capacity and demand, together with lead investors we can find required trade finance and capital fast.
That's why, in addition to our offline services, we created online part of the Platform where we publish information about all new ultra unique Niche Brands with high potential to monopolize a niche, that are looking for Major Retailers and also different forms of financing required for their company growth within our articles/interviews. In such cases, together with information about new Niche Brands, we provide an overview of the types, terms and conditions of financing they are interested in. For the convenience of Major Retailers and Investors, we also made advanced AI-driven filter that allows hiding unrelated Niche Brands that are out of their focus, to customize the interface, and synchronize the settings on all gadgets. The AI-system allows consolidating filtered information into narrow reports with all necessary attachments and visuals, which can be used online as well as offline in the form of a Professional Niche Brand Reports, and downloading the search results in a matter of seconds. As the value-added services, for Major Retailers and Investors, we can outsource the scouting of Niche Brands they might be interested, and prepare the information with required frequency, in any convenient form and tailored design.
WHAT IS NICHE BRAND?
A Niche Brand is a brand with the ultra unique product that has the ability to dominate or create a new separate market niche (a blue ocean brand). It is more often a privately owned brand that does not belong to a large corporation or conglomerate. Such independent Niche Brands are very attractive for Big Retailers as they can generate above-average profitability and become an excellent addition to their lineup. Niche Brands examples are Invisibobble, Arturo Fuente, David Rio, Tangle Teezer, Solemate, Dr.Weiler Aesthetic Taste Spray etc.zer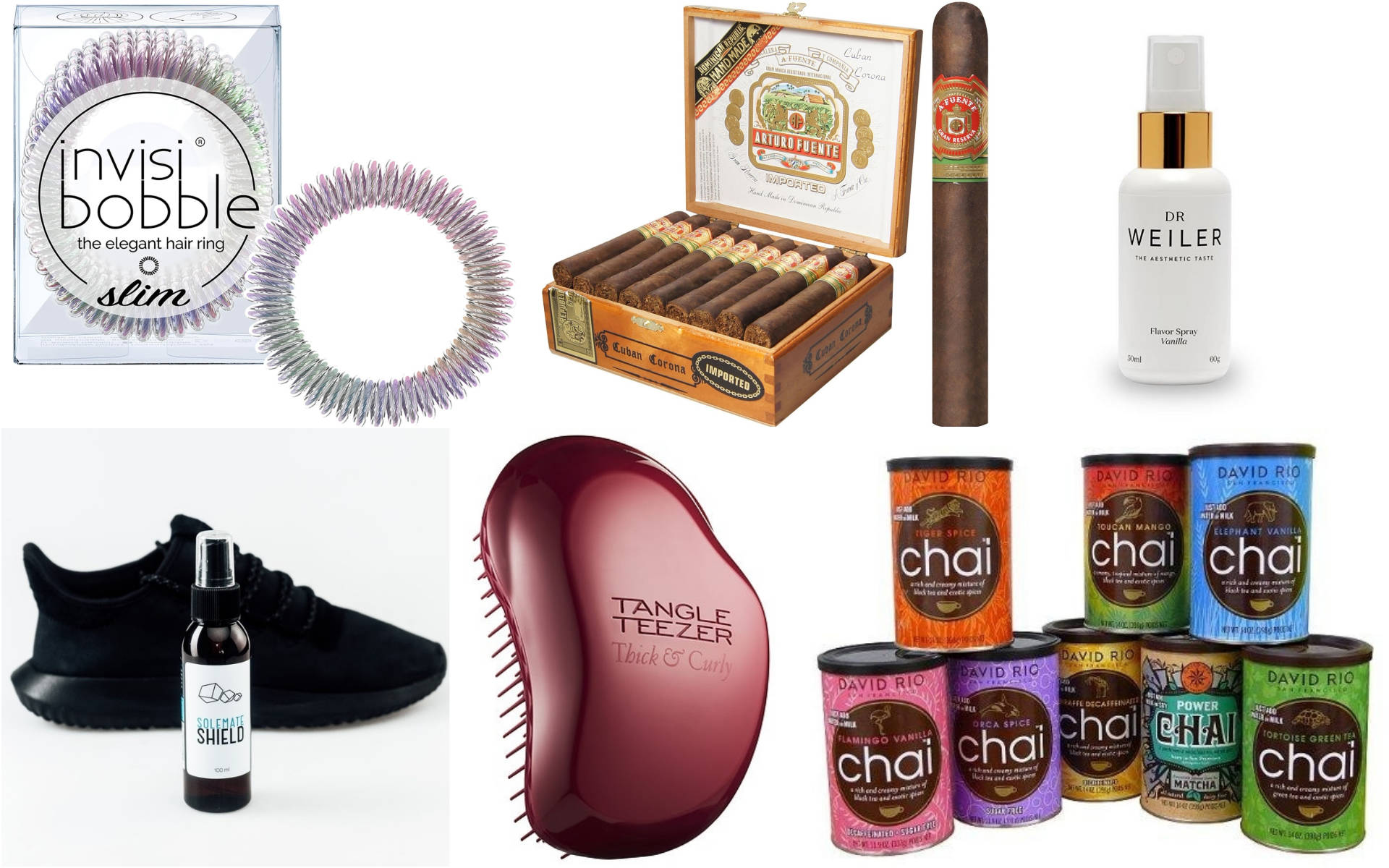 FUTURE GROWTH
Total investment into The World's #1 Niche Brand Platform up to today has reached over €500K and over 20,000 working hours of the in-house employees and external syndicate members. We plan to invest around €3.5-4 mln for further growth within the next three years, extend our team to over 50 employees in all four locations. In 2019 we plan to open a representative office in the New York area in order to have a better interface to North America Niche Brands and Major Retailers in this region. We also plan to actively invest in the development of our back offices in Kiev, Ukraine and Mumbai, India.