Oscar Valladares Tobacco is located in Danli, Honduras. It started operating in 2012, the Factory was founded by Oscar Valladares, Hector Valladares and Bayron Duarte, with experience in the tobacco industry. Oscar worked for more than 9 years with Rocky Patel and Bayron worked for more than 20 years for General Cigars and Oliva. Oscar Valladares started in the cigar industry almost like a destiny turn, he worked for a travel agency taking Rocky Patel´s Groups to make tours to the Factory. In a short time Rocky asked Oscar to be part of his team and for nine years he worked for him. During this time, Oscar met Bayron, who worked for General Cigars by that time and a long friendship began. On 2011, Oscar starts with his own cigar shop in Danli. He had a couple of rollers making fresh cigars in the shop. By the end of 2011, Bayron tells Oscar that there´s an opportunity to buy a small Factory, in which they decide to invest, with the help of Oscar´s brother, Hector.
2012 was the first Brand made by Oscar Valladares Tobacco & Co. The box included a bonus cigar, to be smoked December 21st, the end of the era. This cigar was wrapped in a tobacco leaf, simulating an ancient Mayan cigar, rustic and hand rolled. This unique feature leads to the idea of the Leaf by Oscar. The first client of the Factory, Jim Robinson, asked Oscar Valladares Tobacco & Co., to make the house blend for his shop "Leaf and Bean" located in Pittsburg, but he wanted them wrapped in a tobacco leaf, just like the bonus Cigar of the 2012, and that´s how the Brand Leaf and Bean by Oscar was born. The first order of 5000 cigars was successfully sold out in a couple of weeks. After this, people around the United States were asking about this unusual cigar wrapped in a tobacco leaf. This cigar was distributed only in the United States, later the Brand changes its name to Leaf by Oscar.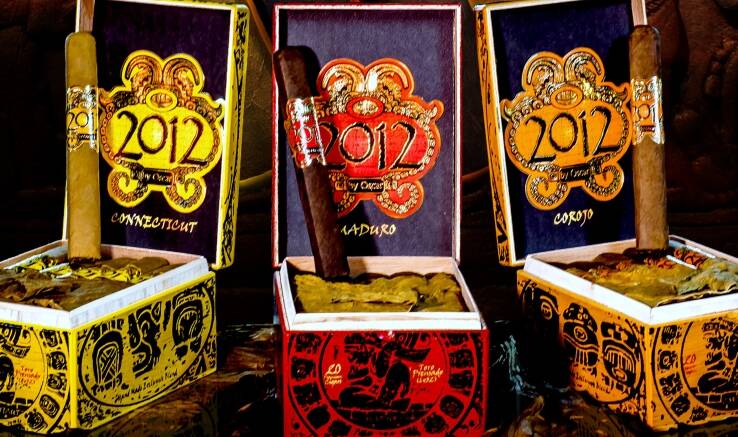 Afterward, the Brand Rosalila was born, created by Bayron and Oscar, which was distributed only in Latin America and Europe. In Early 2014, the Factory moved to a bigger facility with 20 people in the production team. At that time, Leaf by Oscar and Rosalila were selling well in Germany, Denmark, Saint Marteen and Venezuela. In January 2016, the factory moved to former Oliva Factory, a 25000 square feet facility, with more than one hundred employees between production and administration. Today,  Oscar Valladares Tobacco cigars can be found in more than 1000 stores in the US, and also in Germany, Denmark, Sweden, Holland, Belgium, Slovenia, St. Marteen, Aruba, Venezuela among others.
Rosalila
This Toro comes in three Honduran puro blends: Maduro, Connecticut, and Corojo. Tobaccos grown for these amazing blends come from five tobacco farms specifically chosen by Oscar Valladares from provinces throughout Honduras and feature some tobaccos many connoisseurs may not have sampled. 'Rosalila' comes in a box of 20 premium cigars with an added bonus cigar, flavor infused with 'Chicha' the traditional Mayan corn-based liquor.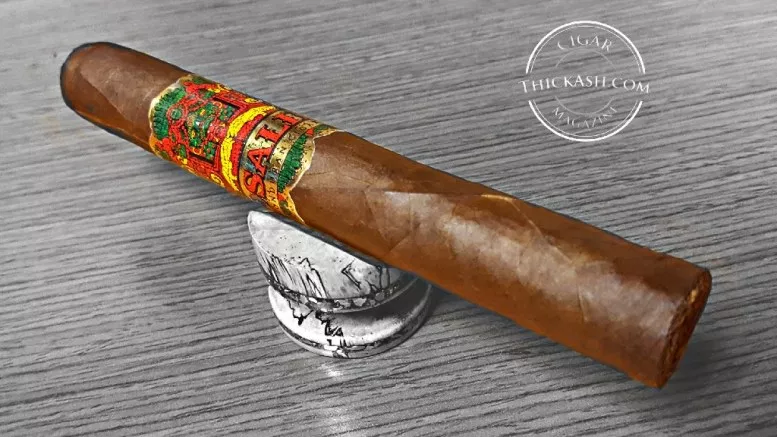 Island Jim
The Island Jim #2 designation is a pencil reference. It is a complex cigar that delivers in a full volume of smoke that has a note of chocolate and cedar to start with sweetness, spice, extremely rich tobacco, massive quantities of chocolates and coffee. The burn is near perfect and it has tight white ash. The smoke is very rich and creamy.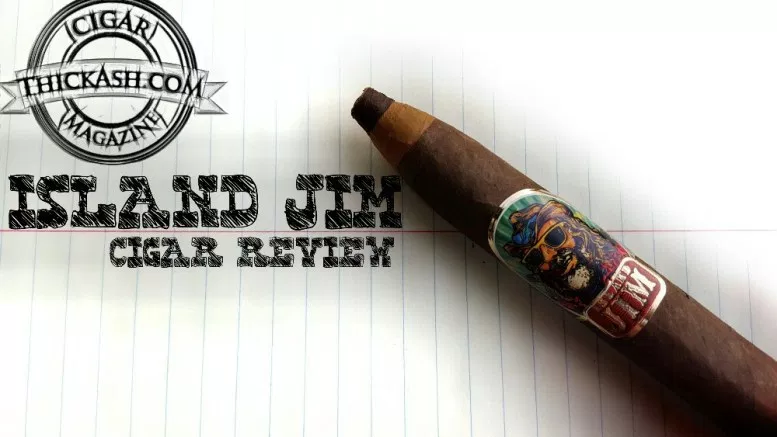 Leaf by Oskar
Leaf by Oskar has the special feature of the leaf. While traditional manufacturers rely on films and packaging materials, gets the leaf a self-sheathing. Tobacco leaves are used for the protection of the cigar. This method of wrapping each individual cigar in a leaf doesn't just make it stand out and look interesting, it also serves a purpose, protecting the natural oils of the cigar. The bands of the cigars are all made of recycled organic tobacco paper.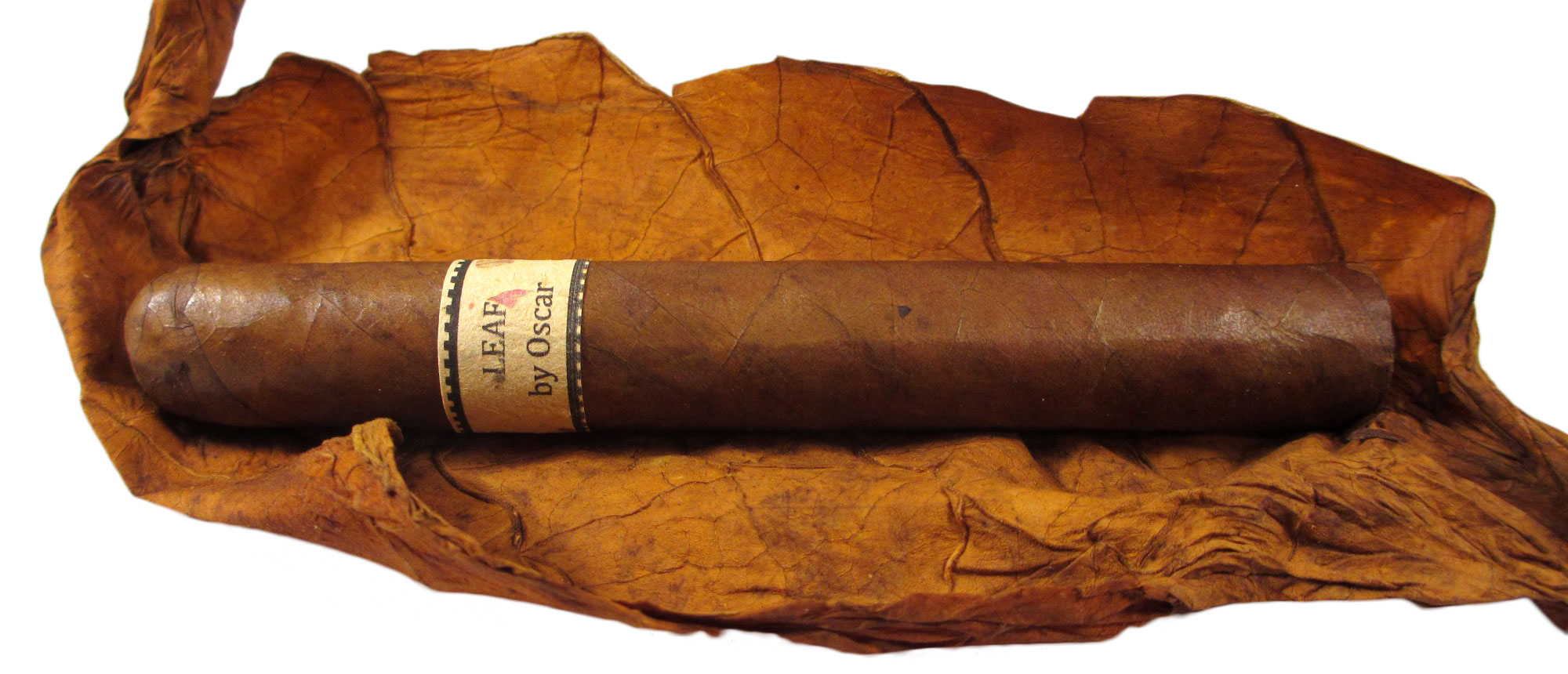 Big Johnny
Big Johnny has a dark chocolate color with an oily complexion. There is some darker marbling on the wrapper, delivered some notes of mocha and pepper and sweetness.