Founded in Grasse in 1996, the M. Micallef brand is now a signature in the world of high-end luxury perfumes. With almost 900 retail outlets in 54 countries, the company's success speaks for itself. Driven by their individual passion and talents, Geoffrey Nejman together with Jean Claude Astier, a renowned 'nose' developed exceptional fragrances whilst Martine Micallef with her artistic flair designed and developed a range of beautifully decorated bottles. The bejewelled collection, produced and decorated by hand became an iconic work of art and perfume seducing connoisseurs from all over the world. Martine Micallef was born in St. Paul de Vence and spent her childhood surrounded by art. With her artist's soul, she instinctively developed her talents in designing, painting, and sculpturing. Her consistency in creativity and her rich cultural heritage ensure the ever-growing success of the brand.
Geoffrey Nejman: Born in Germany, the hardened businessman from the world of private banking in Europe and the USA was almost seized by a passion for the fascinating and dreamlike world of perfumes in the mid-'90s. Geoffrey has since been in charge of the Micallef scents creation in a perfect duo with Jean Claude Astier. With his banking expertise, he manages the company and works on the financial and structural growth of M. Micallef.
All the perfumes are produced and handcrafted in the M. Micallef workshop in Grasse - France. The designs and decor are made using the heritage of age-old techniques and methods of the greatest French luxury manufacturing expertise. For almost twenty years, the perfume bottles have been hand-decorated in our workshop in Grasse, France, with beautiful Swarovski crystals, renowned for their purity and unequaled brightness. One by one, each crystal is delicately set, making the perfume bottles prestigious jeweled pieces of unique quality and of exceptional luxury, the true signature of Parfums M.Micallef. Parfums M.Micallef offers the exclusive possibility to personalize your perfume bottle by engraving, painting or hand decorating with your own desired name or motif.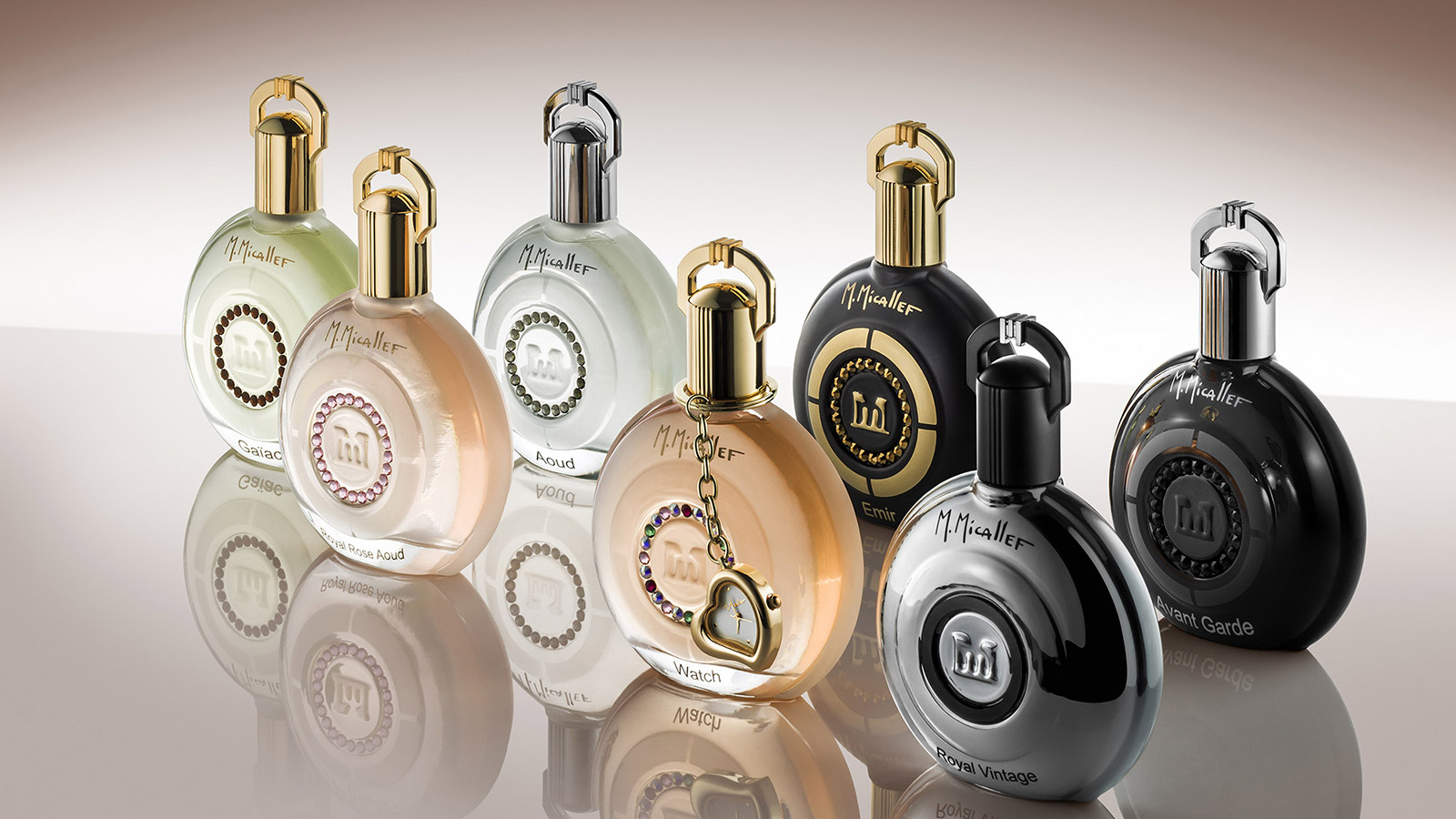 Martine Micallef and Geoffrey Nejman find their inspiration for new and unique compositions in their numerous travels throughout the world. In the Arabian culture, in particular, there has been a pronounced knowledge of superior fragrances from immemorial time, and the requirement for pure and rare raw materials is especially high there. The impressions collected fire ideas and, as a result, in close collaboration with one of the most renowned perfume laboratories in Grasse, are turned into a new Micallef fragrance.
To bring it to life, only the finest and most valuable ingredients are used, and their origin is always strictly checked. Nowadays most aromatic substances can be manufactured in larger quantities and therefore more cheaply if done so synthetically. Almost 200 aromatic substances are known these days; less than 50 different ones are mixed for a commercial perfume composition. M.Micallef Parfum's unwavering philosophy guarantees the refusal of these synthetically produced substances and uses only pure essential oils.
After a new perfume has been created, the Micallef in-house Art department designs the most appropriate perfume flacon. They are hand-filled by the production staff, always aiming for a quality product in the style of renowned French luxury goods, through which M.Micallef's success has been built upon.
Each of the unique and limited edition's bottles is signed and numbered by hand. Parfums M.Micallef combines expertise and imagination to sublimate in the greatest respect of craft traditions all the exceptional creations.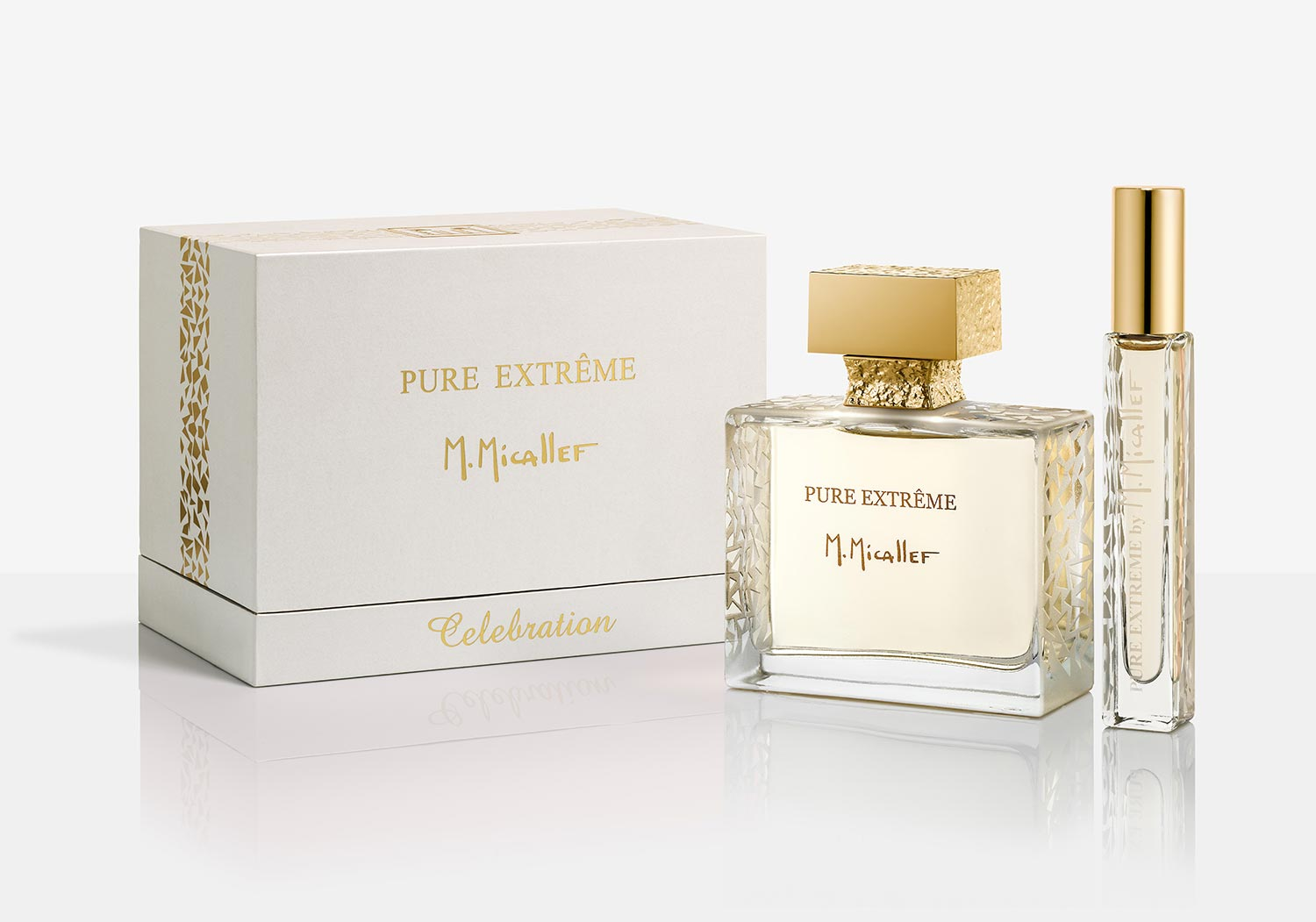 For a customer whose maximum individuality requirement is still not met by the M. Micallef perfumes, Martine and Geoffrey also offer a ' Private Label ': A totally new composition of fragrances is created for the customer, an exclusiveness that can scarcely be surpassed. Not only international luxury stores have had their own personal M.Micallef perfume created for their top clientele but private individuals also value this form of unrivalled uniqueness and enjoy not having to share their own favorite fragrance with other people.