Demeter was conceived in 1996, with a unique and ever-expanding perspective on fragrance. The original mission was to capture the beautiful smells of the garden and nature in wearable form. The Demeter name itself was inspired by the Greek Goddess of Agriculture. The first three fragrances were Dirt, Grass, and Tomato, and were sold in a few stores in NYC. Today, with fragrances from Baby Powder and Pure Soap to Gin & Tonic, Play-Doh, Vanilla Cake Batter and even Pizza, Demeter Fragrance Library has radically expanded its olfactory goals and geographic reach. Not only can the customer now buy Demeter fragrances from Apple Blossom to Zombie, but he or she can buy them from New York to Beijing. Demeter wants to expand the use of fragrance, each day, everywhere! All Demeter products are either made entirely by hand, or semi-automatically, in small batches. Consequently, there can be variations in colour from time to time. Whatever colour the product displays, however, is imparted naturally from the fragrance oil.
Because every time you smell something you love, you smile. And the world needs more smiles. It is just that simple, and that difficult: Demeter believes people can change the way they feel, through scent.
The team creates environments where people can rediscover the wonderful world of scent that is too often overlooked or forgotten in its modern, multi-tasking world. That is because great fragrance, quite simply, makes for a better day. Ultimately, Demeter wants nothing less than to change the way fragrance is used throughout the world. To make fragrance work every day, in addition to being great, it needs to be simple and understandable. All Demeter fragrances are single note fragrances, meaning they are the smallest combination of ingredients that expresses an olfactory idea. Notes are linear, which means they express their olfactory nature immediately and do not change over time.  
This is very different from the top-middle-bottom note dry down that changes over time, associated with prestige fragrances. Linear is simple, and simple is perfect for every day. And because most Demeter fragrances are inspired by everyday objects and experiences, they are familiar, comfortable and comforting, and understandable.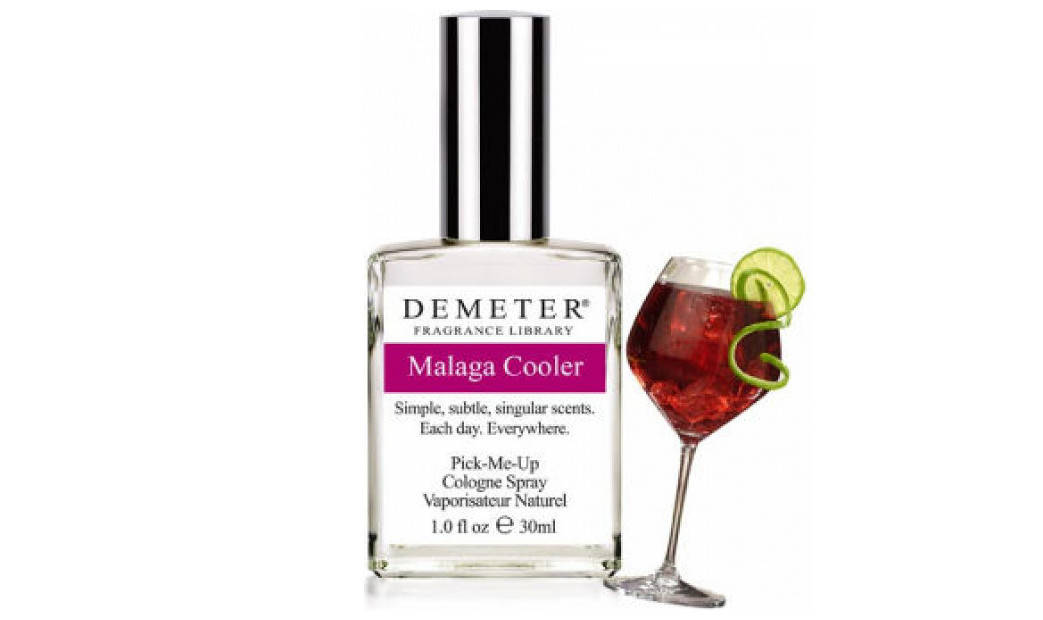 Demeter's single note scents are combinations of the fewest ingredients that comprise a recognizable smell. Notes have special characteristics: they express their nature immediately and do not change over time. Notes, also called accords, are what master perfumers use when making prestige and designer fragrances. They create the familiar top, middle and bottom note dry-down that is associated with how the smell of prestige and designer fragrances change over time.
Roll On Perfume Oils are a neat, clean and perfectly portable way to use fragrance. Demeter's Roll On Perfume Oils make the entire Library of over 300 scents available in a long-lasting fragrance alternative at a great price. They also pamper and soften the skin with a non-alcohol formulation while delivering a fabulous fragrance experience. For an even longer lasting and effusive fragrance option, spray your cologne on top of the perfume oil.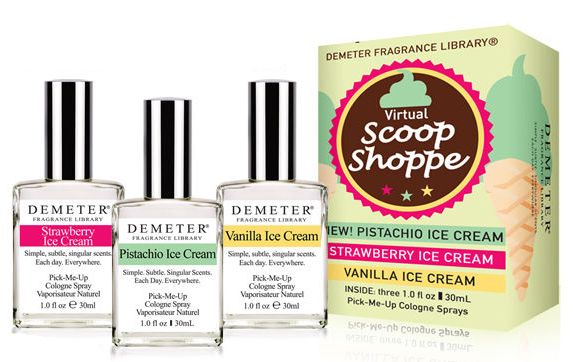 The Roll On Perfume Oils are made with the same top-shelf fragrance oils as is used in its colognes and all other products so you can be assured of a great and consistent fragrance experience.

FREE OF ALL THE THINGS YOU DON'T WANT:
NO ALCOHOL
95% of the ingredients are derived from natural or renewable resources.
No artificial colors. Any color in a Demeter scent is a natural product of the ingredients used to make the scent. This is why most Demeter scents are clear.
NO PARABENS
No binders or emulsifiers
No Phthalates
Never tested on animals
INGREDIENTS:
Caprylic/Capric Triglyceride: Fractionated, or super-heated Palm Kernel Oil and Coconut Oil, both from renewable sources
Fragrance: While it is impossible to make the broad range of fragrances that it makes without using some synthetic ingredients, it strives to make Demeter as natural as possible.  The active fragrance ingredients in all Demeter scents, while secret, contain a combination of synthetic and natural ingredients, all in concentrations deemed safe for use on the skin
Simmondsia Chinensis: Jojoba Seed Oil
Tocopherol:  Vitamin E
Demeter Maximizes the Bond Between Scent and Sense Memory:
The most important impact from making scents inspired by reality flows from the very nature of the sense of smell. There is overwhelming evidence that the strongest emotional responses are to scents, triggered by the sense of smell. This means choosing a Demeter fragrance is often related to the personal emotional responses already associated with that smell.  And those associations vary wildly from person to person. The bottom line: everyone knows what smells are pleasing to themselves. That simple question - 'what kind of smells do you like?' - is the key to choosing your Demeter fragrances.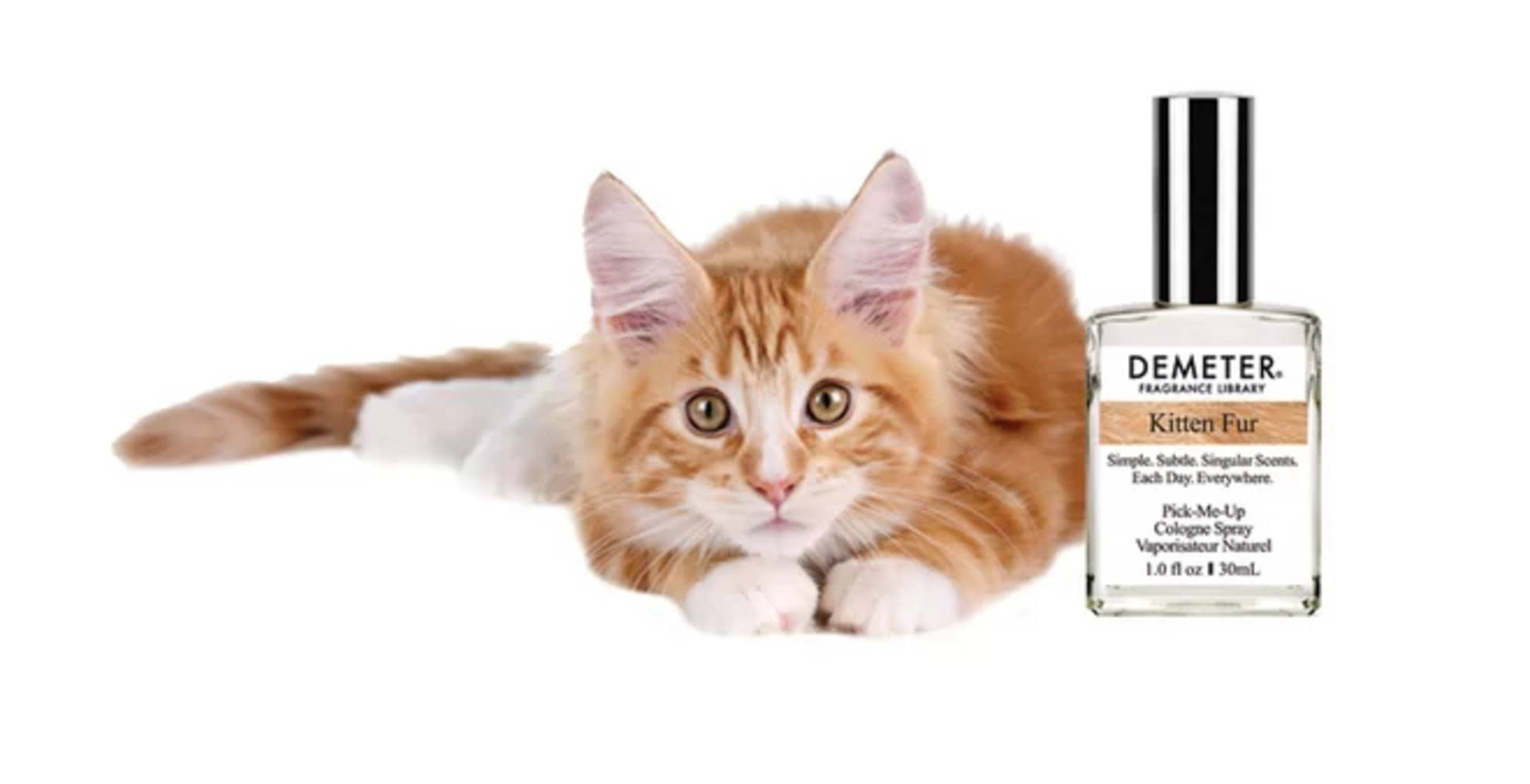 Demeter is a family owned and operated business. They try and extend that passionate and caring dynamic to all their fans, as part of the extended Demeter family. All Demeter products are made in the Pennsylvania factory, here in the USA. All Demeter products are either made by hand or manufactured semi-automatically and finished by hand. All fragrances are batched by hand.