CB, short for Christopher Brosius, used to be a taxi driver and founded I Hate Perfume because of his passengers who wore some horrible scents. Out of anger and enthusiasm, he wrote a manifesto, where he swears off perfume as a substitute for true style, and now creates custom-made scents that each have stories as unique as his. The ingredients in all CB Absolutes are Diisopropyl Adipate (extracted from Beet Juice) and Fragrance. The Ingredients in all CB Water Perfumes & CB HOME Sprays are Distilled Water, Fragrance, PPG-26 Buteth-26, PEG-40, and Hydrogenated Castor Oil. No specially denatured alcohol is used in ANY CB Perfume. Oil & water are what the skin naturally needs to hold fragrance the longest Christopher Brosius uses those as the bases for all my perfumes instead. From an aesthetic view, alcohol always interferes with the true nature of the scent and you need to wait for it to 'burn off' before you can truly appreciate perfume. The customer can wear several scents at once.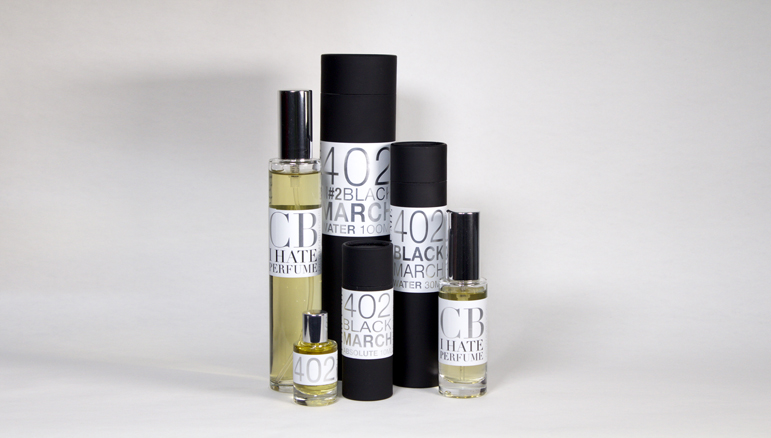 The point of wearing perfume is to smell the way you want. In 2004, Christopher has refined the collection of accords & expanded it to include many new scents and a great many more natural materials. Part of my mission is still to capture every possible pleasant scent. Christopher began his own collection of CB perfumes and add to it each season. He is back to making custom scents as well. The whole process is ever changing & expanding.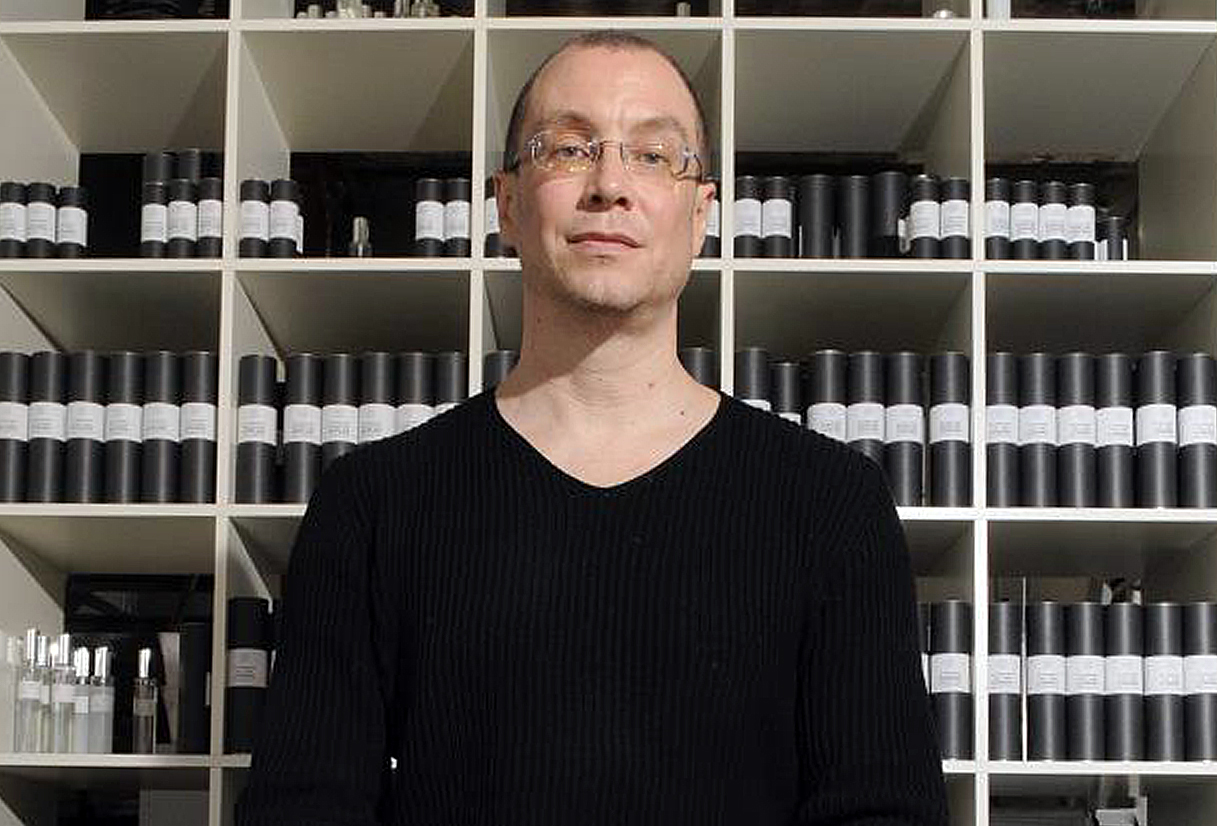 Christopher Brosius has been exploring perfume as art for some time now. In the spring of 2006, he did a piece called 'Everything Here is False' for a group show on the Lower East Side. In May of 2006, he opened his first solo exhibition at the University Science Center's Esther Klein Gallery in Philadelphia. This show was sponsored in part by the Monell Chemical Senses Center, an institution Christopher has long admired and it was an honor to work with them. The exhibition was entitled 'Scent is Life' and explored various aspects of individual olfactory perception as well as the deep autobiographical connection between scent and memory.
ABOUT CB OLFACTORY:
The customers can visit CB Olfactory. When you visit, you can see exactly where your scents are made, meet the people who make them, see some of the olfactory art and installations Christopher is working on at the moment, try new experimental scents and, of course, smell absolutely everything - including a great many scents that are available nowhere else.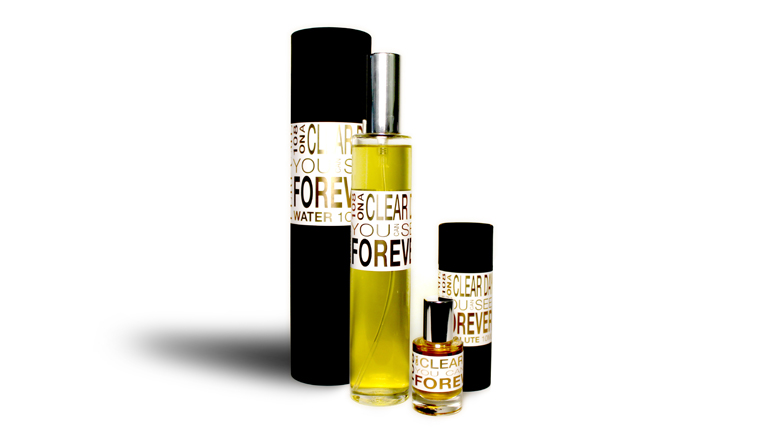 Because these studios and workrooms are where the parfumers actually WORK, space is constantly changing and evolving so there's usually a lot of New to experience each time you visit. And though they are NOT a store and NOT open to the general public, you WILL be able to purchase anything the team offers for sale - and you can do it at your leisure, graciously and without distraction. Christopher is always perfectly happy to welcome and spend time with visitors who have a personal interest in or are already familiar with my work. In fact, he enjoys meeting such people very much and often find these quite inspiring. Olfaction is a unique, individual experience which is why Christopher likes to keep the channel between himself and his clients/customers as direct as possible. There is no fee for private individual tours.
HOW LONG DOES THE PERFUME LAST?
The longevity of any scent is dependent upon a number of factors - the two main ones are the natural condition of your skin and the volatility of the scent itself. Your skin's condition is affected by diet, moisture level, acid balance, and inherent genetic chemistry. You can prolong the life of a scent on your skin by applying an unscented lotion, cream or oil before you apply your scent. The volatility of ascent is dependent upon the molecular weight of the chemicals it's composed of. Lightweight molecules (like those in citrus fruits or delicate flowers) will evaporate more quickly. Heavyweight chemicals (like sandalwood or leather) will linger much longer. Christopher design all his scents to last as long as possible while maintaining the integrity of the intended scent - most last at least a few hours and others all day.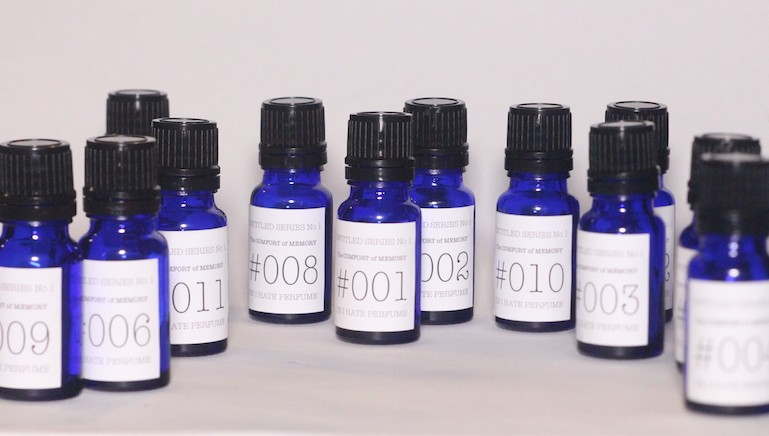 WHAT SIZES DO CB I HATE PERFUMES COME IN?
Ready to Wear Collection is available in a 10ml (± 1/3 fl oz) Rollon Absolute, a 30ml (± 1 fl oz) Water Perfume and a 100ml (± 3 1/3 fl oz) Water Perfume. Rear Flowers Collection is available in a 10ml (± 1/3 fl oz) Absolute and a 100 ml (± 3 1/3 fl oz) Water Perfume. Premium Accords collection is available in a 15ml Absolute (± 1/2 fl oz) and 100ml (± 3 1/3 fl oz) Water Spray.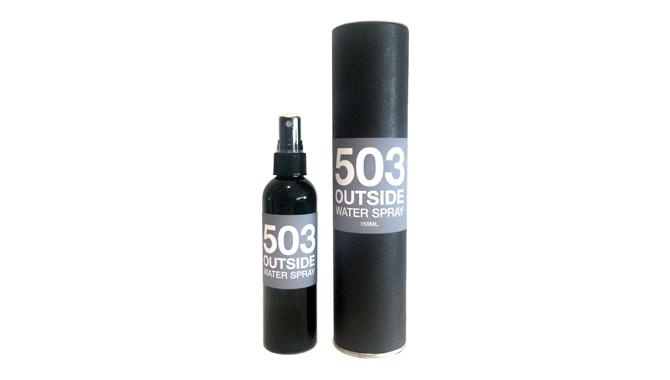 Perfume is art always informed by science and the look of my perfumes reflects that marriage. The bottles and boxes Christopher uses are drawn from laboratory equipment and the materials of the artist's studio. They are elegantly spare yet constantly remind that the point of perfume is its scent. Perfume is meant to be enjoyed.