Scent Bar was born in Cesena in 2009. Since then it has been in the lively heart of the town and it has been an innovative project inspired by artistic perfumeries: it is a smelling bar, designed as a small jewel with iridescent lights, retro music and cups of hot Italian coffee. The niche market has a special core: the Scent Bar fragrance creations. They are being created, in a small lab, with natural ingredients of high quality and a percentage of 30% of perfume. They are 2 lines: I Caratteri and a line without own names, only Numbers. I CARATTERI: Line, for male and female, created for a playful pleasure. A limited range of six: Il Seducente, l'Intrigante, il Selvatico, l'Onnipotente, il Proibito, l'Elegante. Scent Bar invites scent lovers to find out their signature perfume. You can choose by instinct among floral notes, gourmand, spices, and woods. NUMBERS: From 100 to 111, then 200, 300, 400, 500. Each fragrance has a clear identification: everybody may remind, evoke emotions, live flashback or travel.
A fragrance may speak for you and about your way of living. If you want to be hidden, to be seen, to enjoy yourselves walk wrapped in a puff of perfume. Scent Bar project was born in collaboration with a small handicraft laboratory of high-quality perfumery. After several years of experience in a perfumery, constantly in contact with customers wishes and needs, the idea of creating a line of natural fragrances to satisfy every demand, finally appeared.
Scent Bar was created to provide a comfortable and relaxing place to experience the incredible selection of independent niche perfumes in a no-pressure sales environment. The environment is reminiscent of a true bar, where you can sit on a stool with your coffee (or prosecco) and sample fragrances at your own pace. If you want to test drive something out in the real world, the sellers happily offer samples at no charge. Space is light and airy and has a truly social vibe of a place where like-minded and friendly people get together.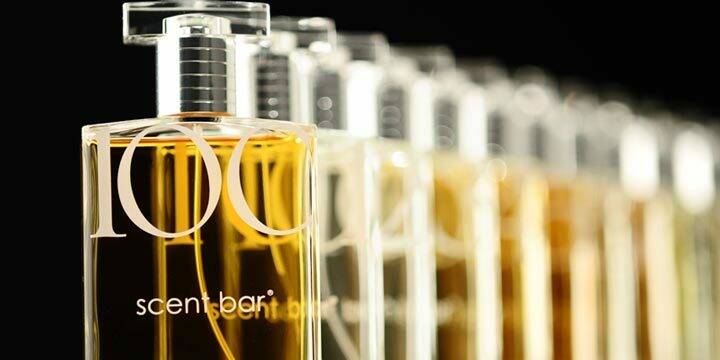 A lot of research has been conducted before producing a collection; a precious work of an olfactory selection has been done in order to offer concentrated fragrances with a high compound of perfume, 30% of oils. This is the reason why it gives a character based on the depth and the strength of a persistent trail. The scents may be captivating but not aggressive. In Scent Bar lab, high-quality raw materials are analyzed and selected; they are often from their native places. 
Scent Bar 500: A garden in the morning, soaked by the early dew. Green notes are revealed to your nose providing with floral images.
Then the blackcurrant becomes the protagonist. It's an effective contact with nature without compromises with another aroma. Fragrance Family: Fruity, Musky. Style: Fruity, Musky, Mineral. Notes: Honeysuckle, Blackcurrant, Green Tea. 
Il Proibito: Creamy, sweet, gentle. You could be dying for it. Fragrance Family: Gourmand. Style: Sweet, Gourmand. Notes: Caramel, Coconut, Cream, Tonka, Heliotrope, Vanilla.
Il Seducente: Musks and florals. A sensual fragrance, alluring, enchanting by its charm. Fragrance Family: Floreal, Musk. Style: Musk, Floreal. Notes: Grey amber, Bergamot, Heliotrope, Jasmine, Musk, Rose, Ylang-ylang, Sandalwood, Pink Pepper, Lily of the Valley.
Il Selvatico: Woody, strong and spicy, for everybody who wants to excel. Fragrance Family: Aromatic, Musk. Style: Spicy, Woody, Musk. Notes: Orange, Pink Berries, Bergamot, Cinnamon, Coriander, Lily of the Valley, Oak musk, Patchouly, Black pepper, Grapefruit.

L'Elegante: Tender, linear but elegant, it touches your feelings. Fragrance Family: Musk, Floreal. Style: Floreal, Fruity, Musk. Notes:
Orange, Bergamot, Cyclamen, Jasmine, Iris, Lilac, Tangerine, Green Apple, Musk, Lily of the Valley, Pear, Rose, Sandalwood, Vetyver, Violet. 
L'Intrigante: An interesting essence, it inspires passion, you may be appealed by its lure. Fragrance Family: Oriental, Gourmand. Style: Sweet, Gourmand, Oriental. Notes: Bergamot, Cocoa, Coriander, Cumin, Cedarwood of Virginia, Lemon, Tangerine, Musk, Patchouly, Sandalwood, Vanilla.
L'Onnipotente: An irreverent fragrance but elegant and feminine. Fragrance Family: Floreal, Chypre. Style: Amber, floral. Notes: Grey amber, Orange, Coconut, Datura, Heliotrope, Cedarwood of Virginia, Lemon, Lily of the Valley, Musk, Rose, Ylang-ylang, Tuberous.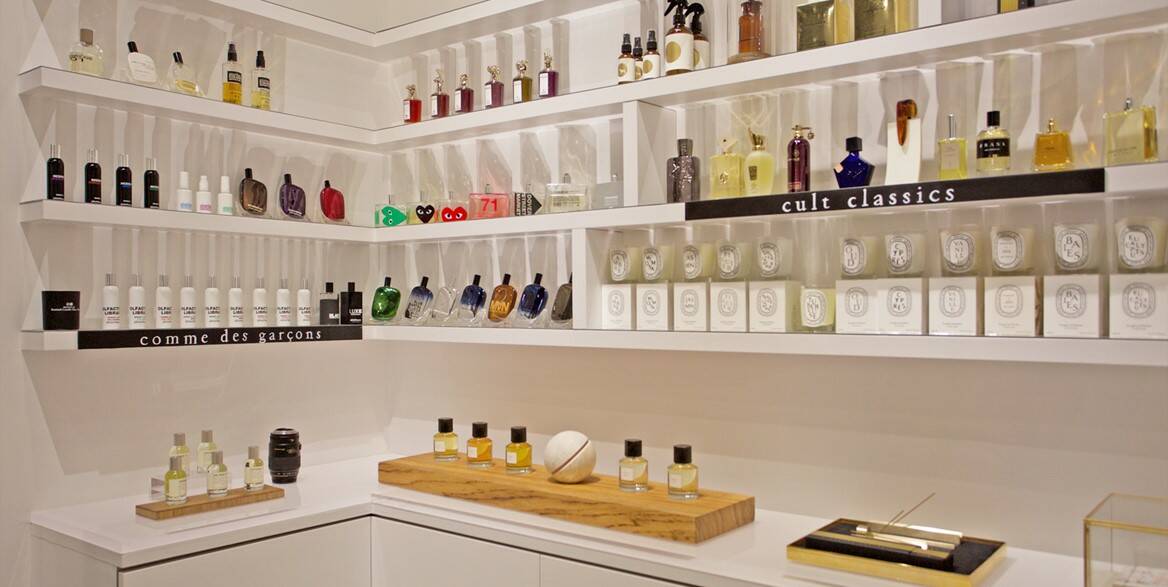 A scent makes people travel through time, it is the pivot of a person's background: events, experience, something happened in their childhood, a landscape. So the art of a perfumer is to create fragrances mingling notes which take inspiration from the world around with the exceptional skill to balance creativity with imagery, knowledge with passion. Scent Bar works on a lot of different levels so it may happen that creating a scent means not only thinking of it and smelling but enjoying pleasures, sometimes an accord of perfume might be similar to an accord of music.