Carner Barcelona encapsulates the vibrant spirit of Barcelona in each individual bottle. A passion for fine perfumery, a constant search for authenticity and quality and a desire to create by connecting scents and emotions, encouraged founder Sara Carner to launch Carner Barcelona in 2010. Perfumes are signature, genuine and full of character. Scents with their own identity, entirely manufactured in Barcelona by true artisans. Carner Barcelona's distinctive perfumes are developed by master perfumers, world recognised noses using the best available ingredients. Each perfume box has a special message engraved on the inside panel that evokes the emotion of each unique fragrance and ultimately, the spirit in which each Carner Barcelona fragrance is always 'made with love'. Sara Carner has infused Carner Barcelona with the culture of Spanish workmanship collaborating with the best local designers and suppliers in the creation of the brand and its perfumes.
Exceptional extracts are enclosed in regular lines and minimalistic black and white colors, which has always been a symbol of avant-garde and cosmopolitan Barcelona. Woody collection, one of the most sensual and intriguing, is present in every creation and is visually embodied in a massive wooden lid, which is made of well-cut logs from European forests. Seven distinctive perfumes with a common trace: wood, their own signature of elegance.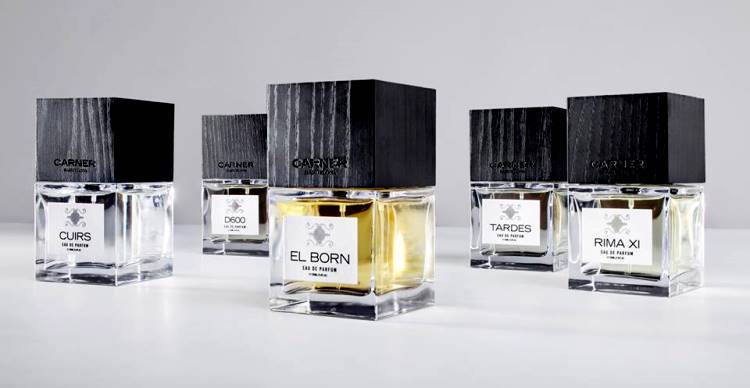 D600
'A perfume that captures the urban lifestyle and the Mediterranean spirit of Barcelona; A vibrant spicy perfume with a touch of mystery'. The early buzz of the city mixes with a gust of fresh morning air streaming through an open window. Las Ramblas and La Boqueria slowly fill with the sound of daily activity, as fresh-picked bouquets, ripe fruits and spices are unveiled releasing an exotic mixture of aromas. As the streets come alive and the Mediterranean sun warms the day, beams of light cast shadows that dance in city plazas and parks. At night, the pulse deepens and darkens as the city reveals its mysterious and most sensual side.
TARDES 
'A tribute to the peace and harmony of a late summer afternoon; a fragrance that is pure, serene and enveloping'. A peaceful stroll through the wheat fields and almond trees as the light of a summer day wanes and the warmth of the air caresses skin. Admiring the beauty of the sun as it starts dipping behind the rolling hills and bunches of wild roses and geraniums color the dimming countryside. Their bountiful blooms release subtle droplets of nectar that float in the air and blend with the earthy scent of freshly cut wood, invading the early night.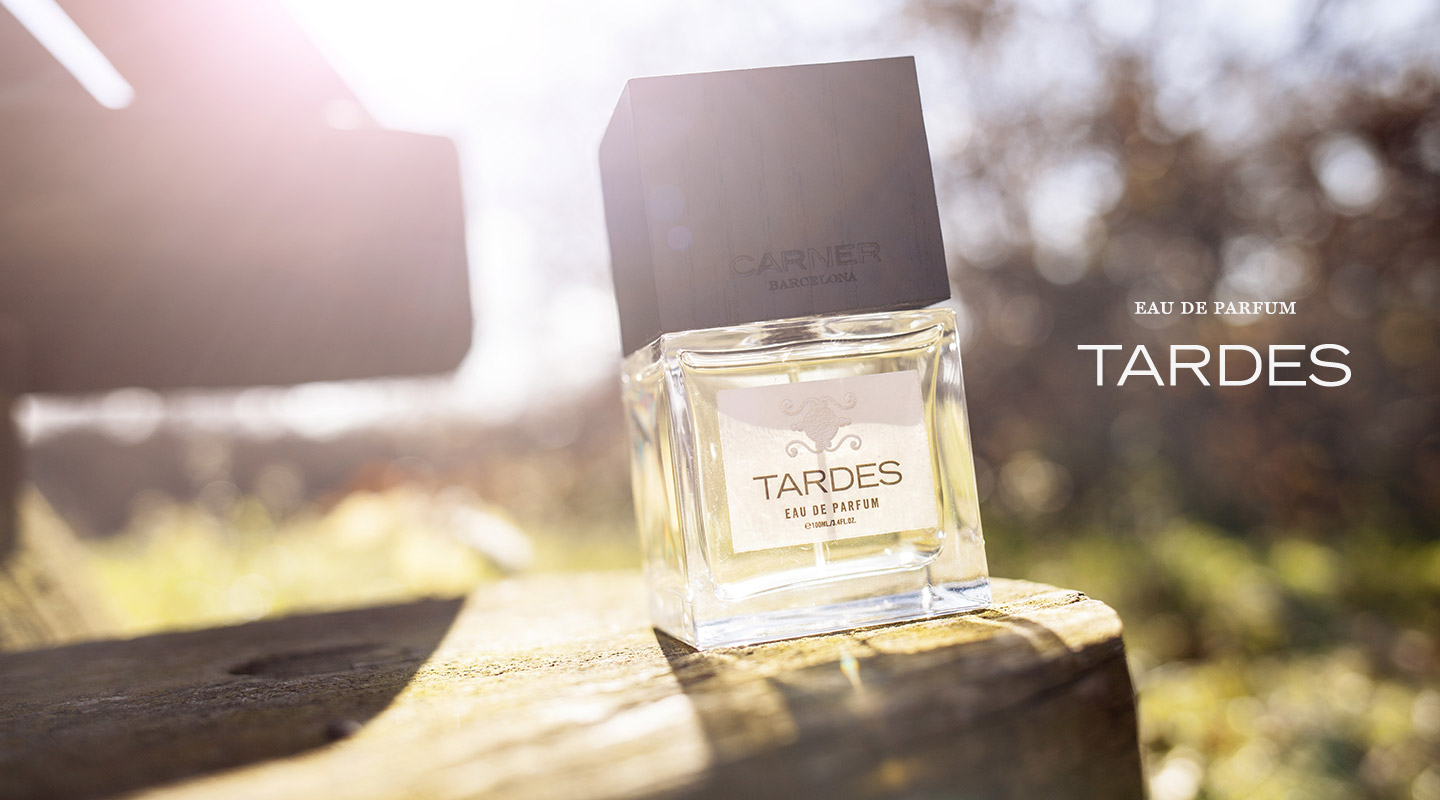 CUIRS
'Redolent with nostalgia for a bygone era of artisan ateliers, where pipesmoke filled the air fusing with the scent of freshly tanned leather'. With a strong and independent character, Cuirs Eau de Parfum takes the spiciness of saffron and mingles it with the warmth of noble woods, enticing to explore deeper, longer, further. In its heart, the earthy aroma of nagarmotha and the resinous scent of dry amber merge sensually with the intriguing smell of cuir, unfolding its powerful and alluring mystique. An imperfect yet beguiling balance of tobacco smokiness and the singular scent of raw leather.
PALO SANTO
'Warm caramel, sweet tonka bean and vetiver fuse with the intensity of Palo Santo creating a fragrance that calms the soul'. A 'sacred wood' steeped in magic and mysticism for thousands of years, releases an enchanting aromatic essence that swirls to life in a spellbinding blend that infuses earthy hints of wood and incense.  A faint misting will cleanse the mood and raise spirits, invoking the true purifying virtues of Palo Santo.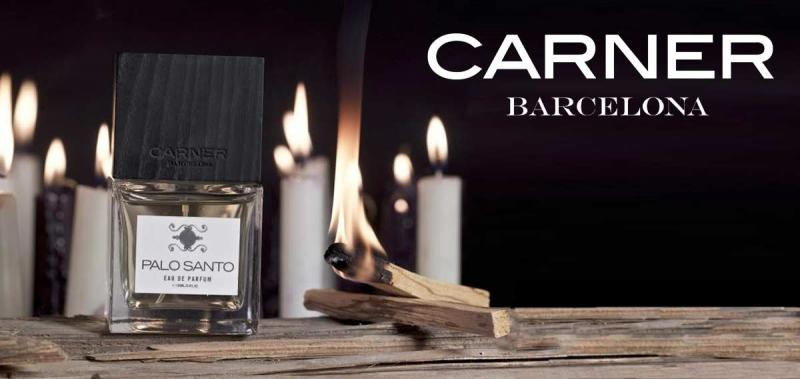 EL BORN
'A contemporary soft liquorish perfume filled with the vitality and character of El Born'. The winding cobbled streets flow seamlessly into the old stones of the medieval times, a witness of Barcelona's history. Plants and flowers tumble down from tiny decorated balconies sharing protagonism with vintage stores, pastelerías, cafeterías, old bookshops, wine bars… this is El Born, a unique atmosphere where even the XIVth century church Santa Maria de Mar seems to want to go unnoticed just being another spectator of the show.
RIMA XI
'An intense floral spicy perfume that evokes the seductive, defiant, inaccessible...' Mysterious and sensual, with a hidden power of destruction under her radiant innocence, captivating and unforgettable, impossible to conquer.
COSTARELA
Standing out for its distinctive freshness, Costarela is the true expression of Mediterranean spirit, a perfume where cheerful bergamot sails peacefully with warm-hearted amber.