BYREDO is a Swedish fragrance house that fuses unique cultural references from South Asia. Founder Ben Gorham, half Canadian and half Indian, draws from his mother's Indian roots. Those Indian roots have most definitely influenced the creation of the perfume line. BYREDO sources materials for their scents from all over the world, but all of their products are ultimately made and assembled by hand in Sweden. It was a meeting with a French perfumer - Pierre Wulff - that inspired Ben Gorham to channel his creativity into the olfactory rather than the visual arts. Perfumes, not acrylic paintings, as he'd been thinking. He had become fascinated by the link between scent and memories. Soon after, he travelled to his mother's home town outside Mumbai, finding himself surrounded by the aromas of incense and spices. That trip brought back all kinds of memory, largely through smell. Perfume could take you places - almost like music - in a very instant way.
He was so taken with Wulff's translations of memories into scent form that he wanted to share them - but the tiny scale of production meant producing bottled perfumes was impractical, so Ben began with candles. He had the idea for a brand. BYREDO. It comes from the old English, 'redolence', which might even be Shakespearean, meaning 'sweet-smelling perfume'. He shortened the name, registered the website - and was in business. Ben Gorham doesn't claim to be a perfumer, but his creativity - and his connections to art, and his personal style - have helped to put BYREDO on the map. Each new fragrance - perfume, Cologne, room scent, the textile fragrance - is inspired by his memories of times and places.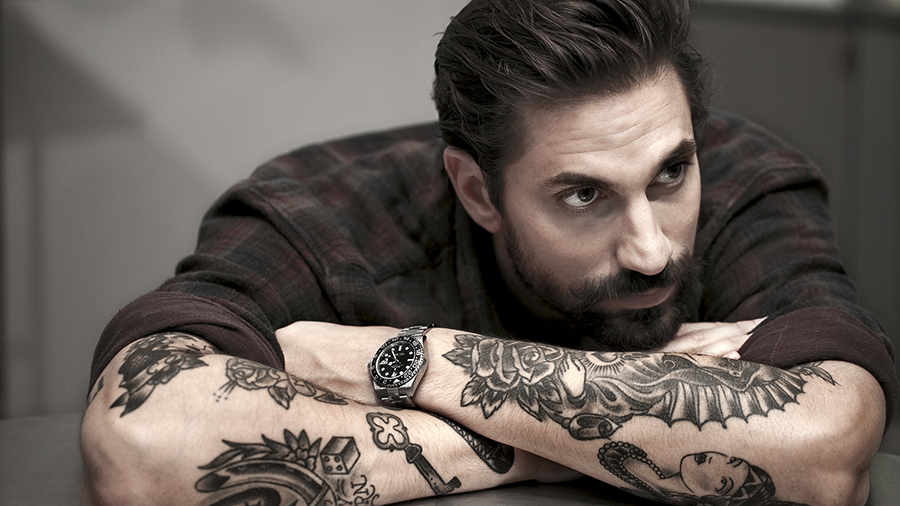 Gypsy Water, for instance - one of the debut fragrances (which along with Encens Chembur and Rose Noir can still be enjoyed today) - is a glamorisation of the Romany lifestyle. Vanilla, amber, and sandalwood warm Gypsy Water right up, in the dry-down. 
Flowerhead has been a huge hit, from the moment of launch in 2014. This project was sparked six years ago when Ben gave away his cousin at her Indian wedding. The fragrance was about capturing the idea of an Indian bride, rather than just the wedding. The visual, right, was designed as a surrealistic interpretation of the scent's inspiration - and the Jerome Epinette creation itself pulses exotically with tuberose, wild jasmine samba, rose petals, with an overture of traditional Scandinavian lingonberry and Sicilian lemon (giving a beautiful freshness), and fresh amber and suede, at the base.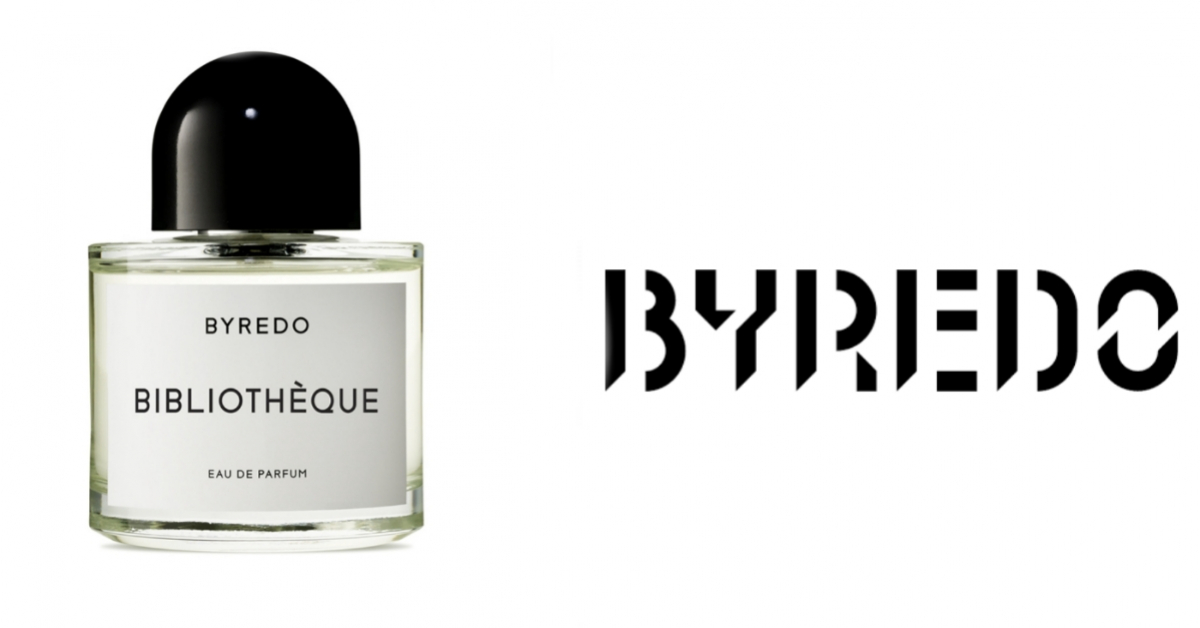 Many of BYREDO's bestsellers are now offered as 'roll-on' oils, ideal for travel - but also a perfect introduction to some of the scents in its portfolio. And in addition to fragrances for the body, BYREDO is setting the trend for fragrancing the hair in the most stylish way, via scents including Gypsy Water, Bal d'Afrique, Mojave Ghost, Blanche and more.
Complementing fragrance, there's also a large collection of seriously covetable candles. Bibliothèque features plenty of leather, alongside vanilla, patchouli, violet, and peach, while Burning Rose fuses rose absolute with smokey woods.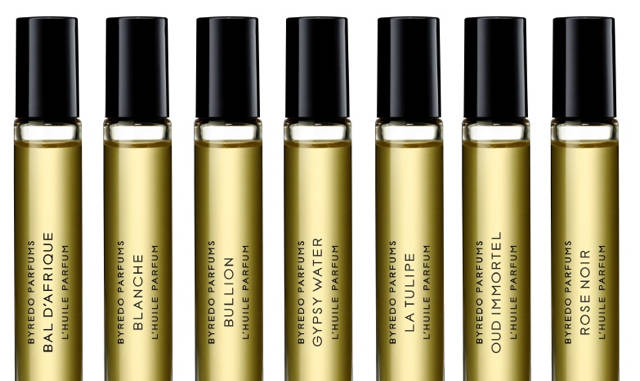 Fashion collaborations have helped to propel BYREDO forward, too: scents with fashion label Acne, sunglass brand Oliver Peoples and photographers Inez van Lamsweerde and Vinoodh Matadin. (1996: Inez & Vinoodh was honoured with a UK Fragrance Foundation Award, in 2014.)