The spectacular beauty of the Arabian desert has fascinated travelers and locals alike since millenniums. In the Arabian world, camels are renowned as the ship of the desert. This getaway allows visitors to experience the real magic discovering the splendor of these magnificent creatures. The farm offers visitors robust delightful treats obtained from the lusciousness of their dairy offerings. Here, the camels are impeccably cared for and bred, in order to obtain the finest quality of camel dairy milk, rich in vitamins and minerals, and well known for tremendous healing powers. This precious resource is further treated to produce the world's best camel milk chocolate, fitting for royalty. Al Nassma Chocolate is the United Arab Emirates' first and only camel milk chocolate brand, founded on October 22, 2008. The development and launch of the brand took almost four years. The name of the chocolate - Al nassma - has its roots in the Arabic language.
It depicts a seasonal breeze which brings respite to the people of the desert. The company's products include 70g camel milk chocolate bars in several flavours: whole milk, nuts and cocoa 70% (dark), Arabia (with a mix of Arabian spices such as cardamom and cinnamon), macadamia orange and dates; camel-shaped chocolates, Camel Caravan, with macadamia nut and honey cream filling; hollow camel figures; and various kinds of pralines.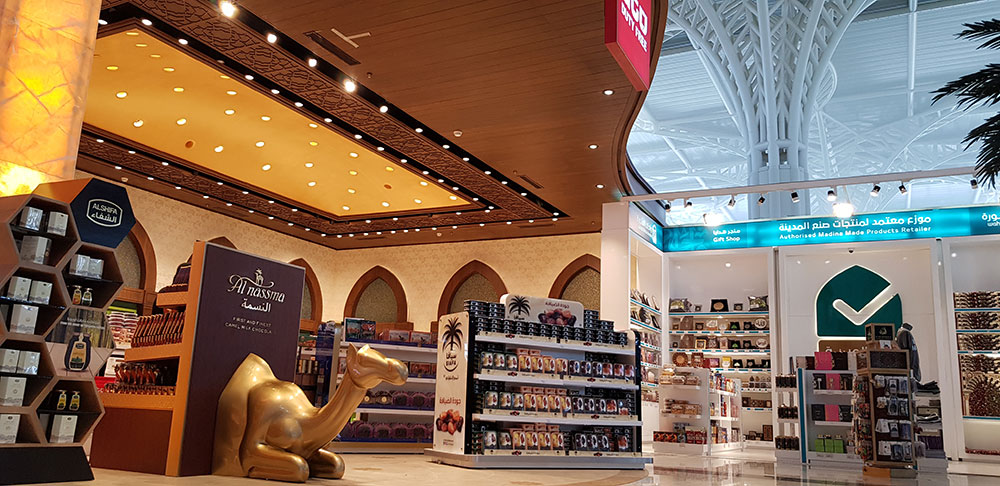 Arab cuisine traditionally includes camel milk in various forms and was a staple of the diet of Bedouins until the mid-20th century. The company uses mild cocoa beans roasted in a manner that doesn't overpower the slight saltiness of camel milk. Its 70g chocolate bars are wrapped in double printed gold foil; while pralines are packaged in boxes resembling camel hide. Wooden boxes sourced from Holzmanufaktur Liebich in Germany are used for Camel Caravan, and the camel figures are wrapped in golden foil and packed in gift boxes.

Production process:
Al Nassma makes use of around 150 ml of fresh and pasteurized camel milk in one bar of whole milk chocolate. All ingredients - including camel milk, sugar, cocoa beans, cocoa paste, cocoa butter, bourbon vanilla, honey, Arabian spices, pistachios, dates, macadamia nuts, and orange zest have no artificial color or additives. The molding of most products, as well as most of the packaging, is done at the company's headquarter in Dubai, UAE.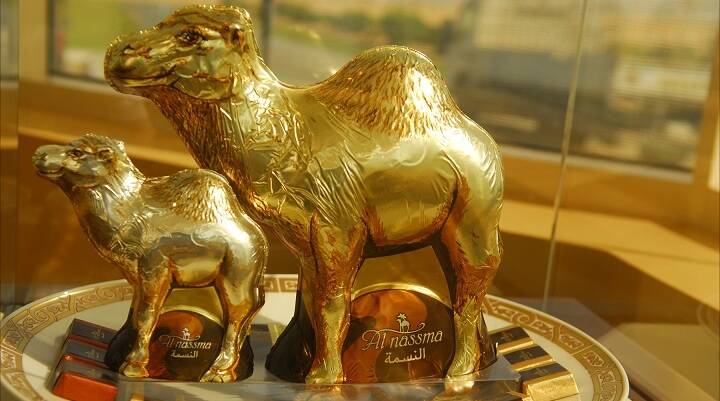 Spread&Reach:
There are sales kiosks at The Dubai Mall, including 'At the Top', Burj Khalifa, the Burj Al Arab, Souk Madinat Jumeirah, Jumeirah Hotels & Resorts, Bab Al Shams Hotel, Emirates Towers Hotel, Atlantis, The Palm, Kempinski, Grand Hyatt, and Anantara Hotels & Resorts. It is sold in duty-free outlets in the Persian Gulf region, including Dubai Duty Free, Qatar Duty Free.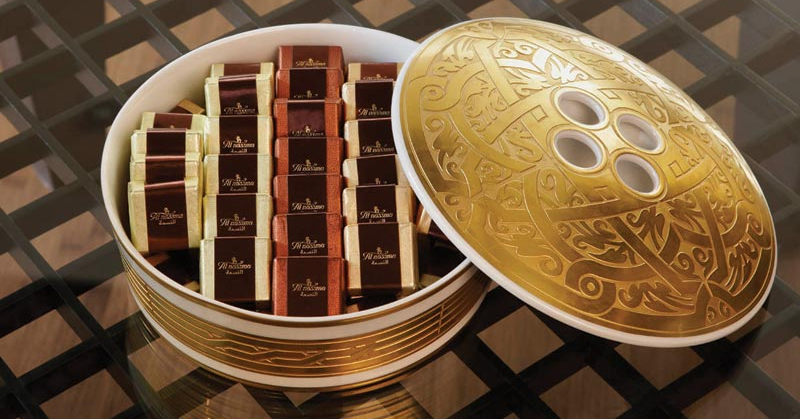 Al Nassma hopes to become one of the world's top ten confectionery brands in global travel retail.